The Hybrid Sport of Soccer & Golf
Waters Edge is now offering the exciting sport of FootGolf, a combination of 2 great sports of soccer and golf. Players use a soccer ball and aim towards the 21 inch cup in the fewest kicks!
Cost is $16.50 for adults and $14.50 for ages 16 & under
Bring your own ball or rent one for $4.00-
No Tee Times, First Come, First Serve
NO CLEATS ARE ALLOWED. Please wear tennis shoes.
Scorecard (Click to Open)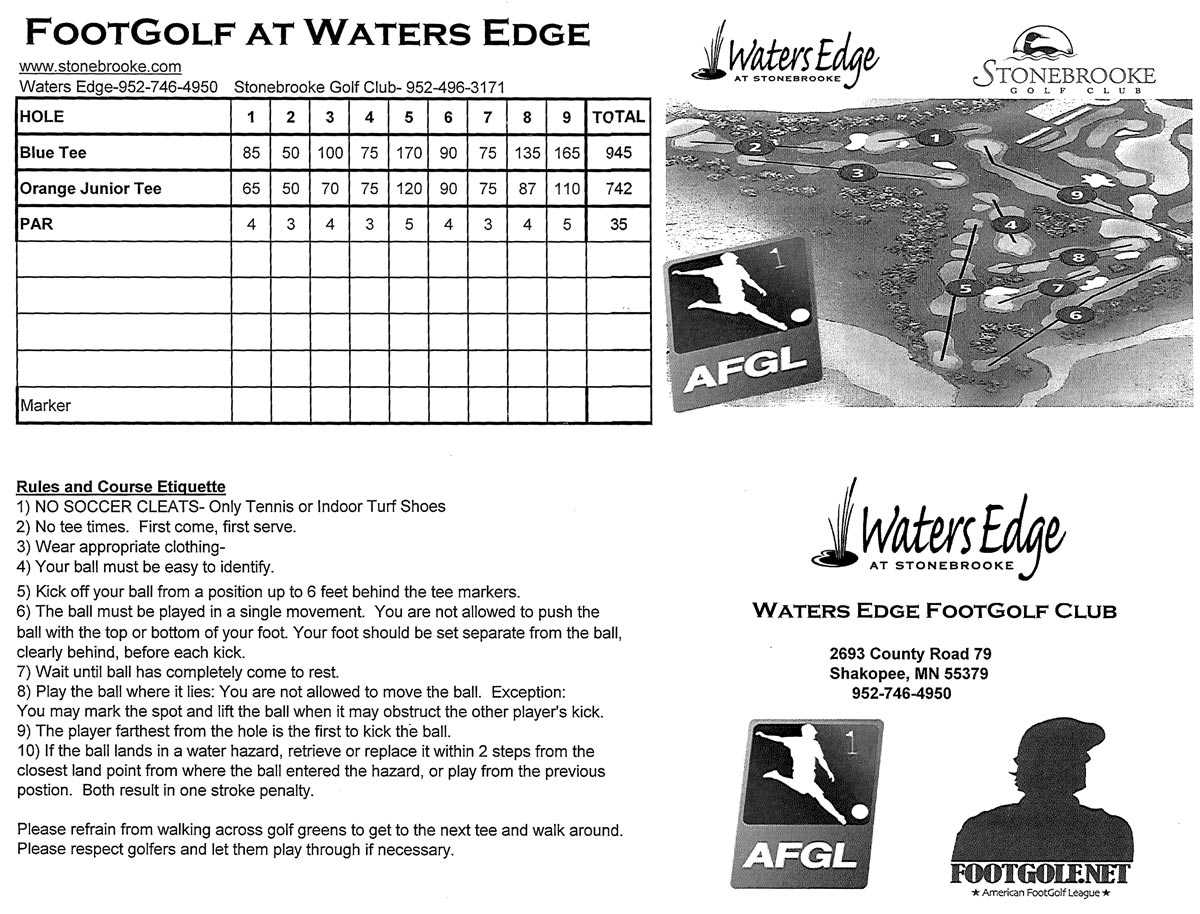 FootGolf Video
Client Testimonials
"Hi Einar - I wanted to send a THANK YOU to you and your team. Everyone had an great time playing foot golf and happy hour on the patio. Lots of laughs on the course - it was a great event. Would recommend this for other companies to do - I am going to suggest we do this next year for our all company meeting! I think you will see some families of the people we had out trying the foot golf with their kids! Thanks again - fabulous time!!!"
- Kristine Hall, Mel Foster Company